Privacy Meets Community

Life & Leisure Co-living is situated in central Stellenbosch in the Cape Winelands area of South Africa
The co-living experience
Community living, or co-living, offers professionals, scholars, tourists or other types of travelers flexible and fully furnished renting options in a shared property. We provide private rooms PLUS the benefit of meeting and interacting with interesting people – whether you're relocating, visiting for business or enjoying the mobility and flexibility of nomad living.
Life & Leisure Co-living is situated in central Stellenbosch in the Cape Winelands area of South Africa. It is a 45-minute drive from Cape Town (but beware of peak traffic times) and is surrounded by some of the most picturesque wine farms.
Explore the quaint streets of Stellenbosch on foot, discover the rich heritage of the meandering Winelands, indulge in the exceptional restaurants and be a part of the pulse of a historical town that is reinvigorated by its student community and a thriving tech and business industry.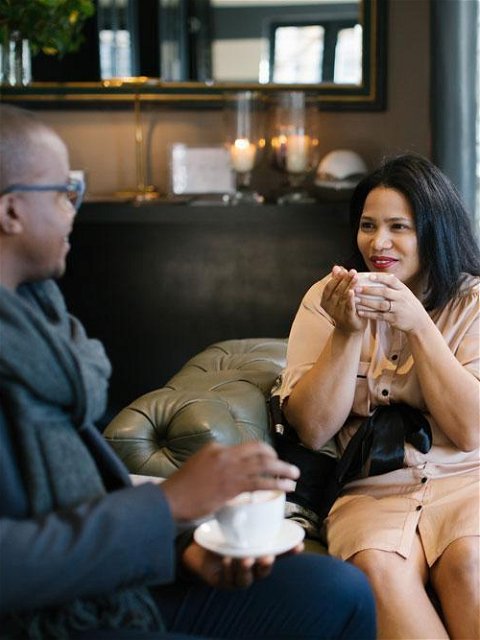 Community without sacrificing privacy
A fully furnished, spacious room. Laundry service Off-street secure parking ADSL 20MB wifi TV with satellite channels and streaming services. We have 7 rooms available all with en suite bathrooms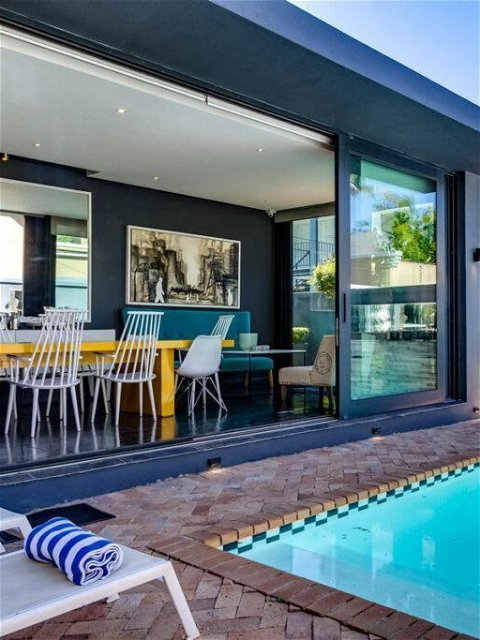 Space to collaborate and share experiences
Access to two comfortable living areas Use of the kitchen facilities, utensils and crockery Convenient workspaces Daily public area cleaning We provide spaces for collaboration, ideation and community building to our guests.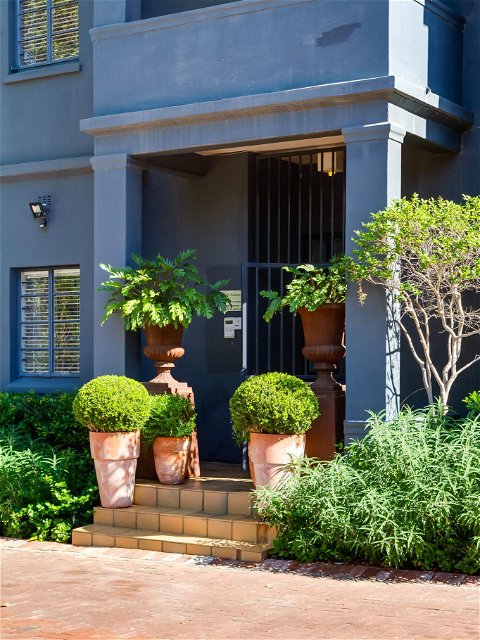 Surrounded by beauty
The aesthetics of the property – a beautiful, stately house that doesn't take itself too seriously – fit in perfectly with the natural beauty of Stellenbosch, surrounded by mountains, nature reserves and wine farms. You may even be able to see the mountains from your bed, if you place it just right! The Stellenbosch Botanical Garden is less than a block away and transtemporal museums, delightful restaurants and charming shops are a few minutes' walk away.
Reviews
Heerlike naweek in Stellenbosch en omgewing

Life & Leisure Guesthouse & Co-Living is sentraal geleë naby die botaniese tuine en is dus stapafstand van alles af, baie naby aan die Fat Butcher. Ons het 'n kar gehad, maar het hom nooit gebruik nie. Margie is so gasvry en behulpsaam en daar is heerlike koffie en beskuit en ander Suid-Afrikaanse treats altyd beskikbaar. Sal verseker weer daar gaan bly.

Excellent

Fantastic hospitality, service, beautiful bed linen, and cleanliness!

Baie lekker gekuier.

Gasvrou Margie is behulpsaam en gasvry. Ligging is ideaal, loopafstand van kuier en gewilde restaurante. Kamers is netjies en goed toegerus. Sal vir seker weer daar gaan oorlê. Veilge parkering vir ons huurvoertuig het ook gesorg vir gemoedsrus.

The perfect accommodation in Stellenbosch

Spacious and very well-equipped rooms. Very comfortable beds with electronic thermal blankets. Outstanding breakfast. Perfect care by landlady. Very good location close to restaurants and botanical gardens. Feel-good factor: 100%